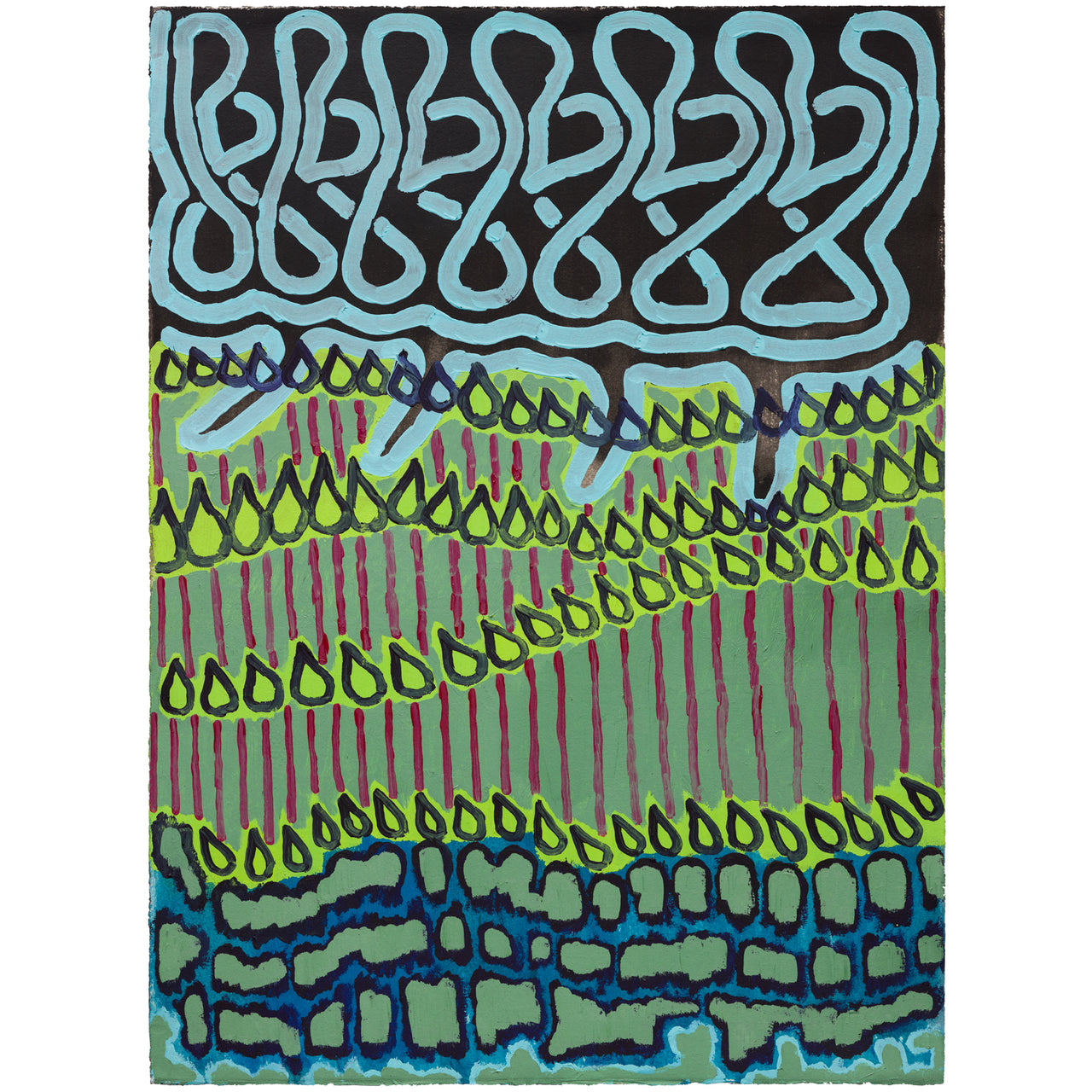 Edition of 30 - 2020 
Archival pigment print on Hahnemühle - Photo rag 308g 
Deckled edges
Signed and numbered by the artist
40 x 54.5 cm
"Using a palette of electric colors and a well-defined visual vocabulary, Elvis occupies a singular position in the Brazilian contemporary production. He always tries to be placed in a situation of instability in his process. Without projects, sketches nor models, this strategy allows him to search for solutions as he carries on with his work.
He uses oil, acrylic, spray paint, vinyl paint, enamel, highlighter, graffiti, charcoal, among other materials. Elvis faces each material choice as a game proposition, in which each decision triggers new deadlocks and their solutions represent the conclusion of the work. Since he has a B.A. in Printing from Escola de Belas Artes – UFRJ, the artist translated that technique into painting. Many elements in his works are "printed" on canvas and wood using instruments he created himself out of sponge. His work assembles graffiti and cartoon elements, translated and agglutinated in saturated contrasting colors. His visual vocabulary is supported, on the one hand, by physical forms – sun, ray, flame, drop, leaves, molecules – and, on the other, by architecture through geometric patterns either striped or circular, many of which depicting memories from real places. These two sets are in constant conflict in pieces full of friction and spark." - Daily Art Fair 2017

Shipping fees are calculated by destination (€10 - €30). Customers outside Europe are responsible for applicable duties and taxes.