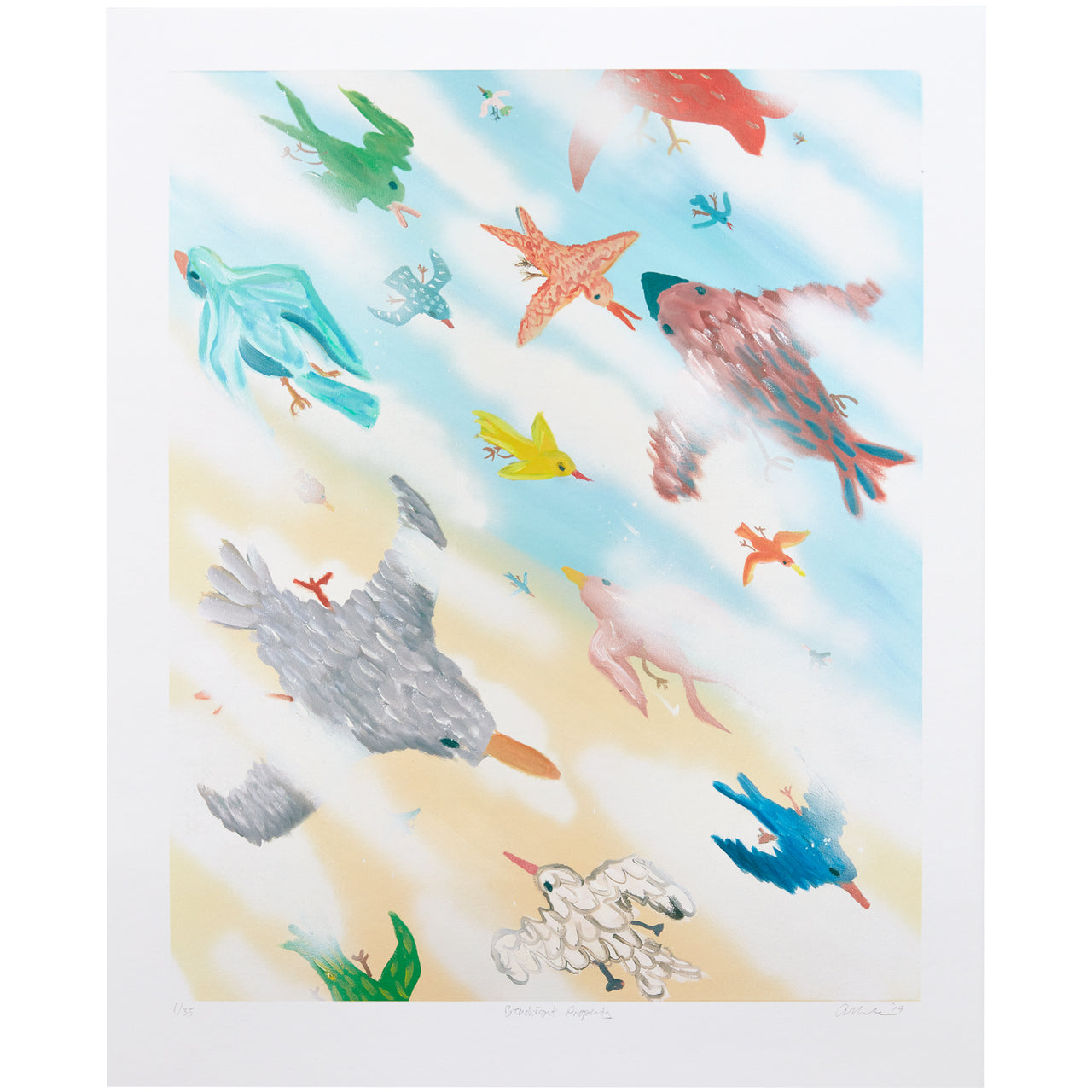 Edition of 35 - 2019 
Archival pigment print on Hahnemühle Paper - Photo rag 308g 
Signed and numbered by the artist
40 x 50 cm
Beachfront Property is the fourth painting in a series of six called WTF do birds look like?. Each piece in this series uses a implied aerial point of view dotted with various invented birds and other landscape elements. In these pieces I wanted to create a space that was both flat and deep depending on the viewer, like looking into a dark well and choosing whether or not to see it vast depth in its blackness. The title references my youth, growing up very close, but not on the beach. I like to imagine what it would be like to wake up adjacent to the vastness of the ocean every day.
Shipping fees are calculated by destination (€10 - €30). Customers outside Europe are responsible for applicable duties and taxes.
The prints are packed in tubes and dispatched within 2 working days.