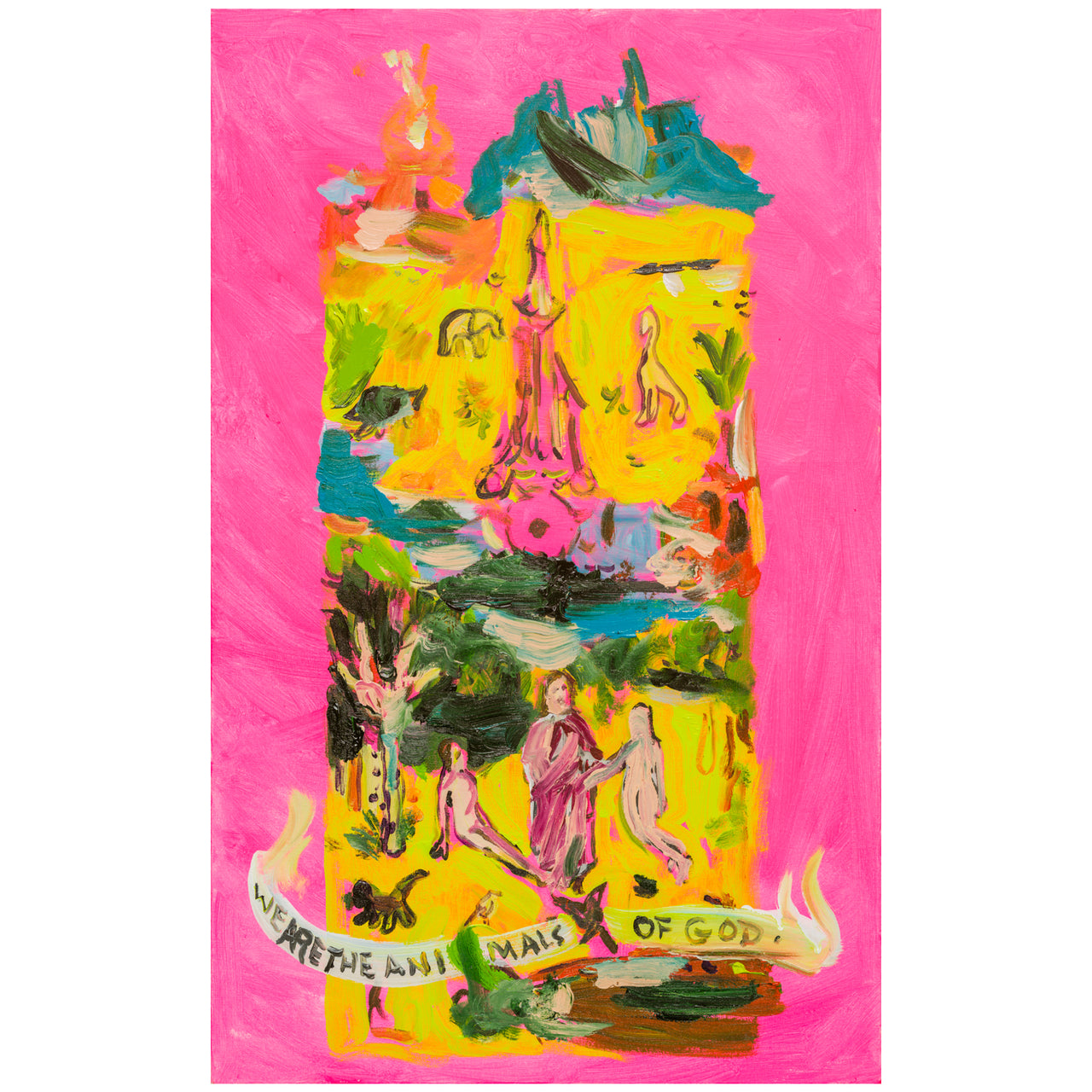 Edition of 40 - 2020 
Archival pigment print on Hahnemühle - Photo Rag, Bright White 308g 
Signed and numbered by the artist
50 x 80 cm
The title of this print came from the dramatic work "Cain" by Lord Byron. As I recall, in one passage, Lucifer suggests to Abel's brother and killer that we were God's animals in Paradise. The image is a fauve comic pop version of The Garden of Earthly Delights, inner left wing (Paradise), showing God, Adam and Eve surrounded by animals.

I turned the scene into a series of quick and provisional brushstrokes, also included the exaggerated neon pink "frame" because for me it's impossible to translate a great master as Bosch without a bit of embarrassment, humor and lots of imperfections. At the bottom I inserted the sentence "We Are the Animals of God". It is open: gives hope, suggests innocence but also a bit of sweet desolation like in a Franz Marc horse painting.
Shipping fees are calculated by destination (€10 - €30). Customers outside Europe are responsible for applicable duties and taxes.
The prints are packed in tubes and dispatched within 2 working days.